I am passionate about education.
Let's connect if you are interested in engaging on education
Keynote Areas include :
Preparing children for a fruitful future :raising children who are emotionally intelligent and high performing
Positive parenting methods and accessing the best education for your children
dealing with divorce whilst maintaining the sucess of your children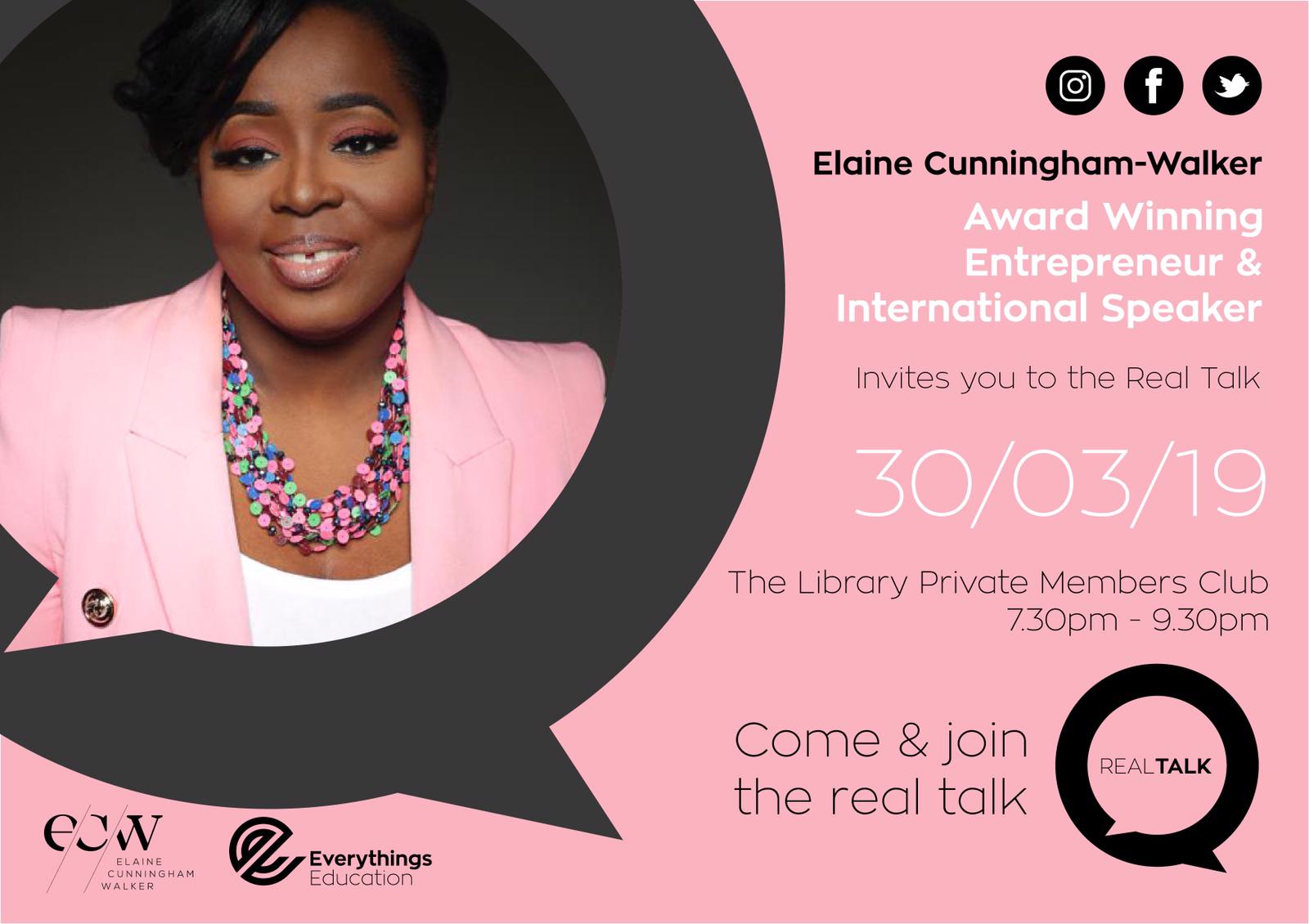 Come join inspired women share empowering stories.. A gathering led by Life Coach, Award Winning Entrepreneur, International Speaker and Mother to "Child Genius" finalists, Elaine Cunningham-Walker. Get an early ticket here!
I will be speaking at the Brian Tracy Maximum Achievement 2.0
Join me and a host of other amazing speakers at The Royal National, London on the 28th of September! Get more details here